Customer questions & answers Large
Question:
Will this stand on the counter by itself? When hanging, do the contents stay put?
Answer:
The bottom is soft so it just depends on how toiletry bag is packed.
If you put enough items in it (hairspray, deodorant etc.) it can sit on a counter not falling over!
Question:
What are the dimensions when fully opened and hanging?
Answer:
Approximately 30" high x 12" wide x 4" deep.
The hanging hook is about 7" of the 30" height. The bag sits well on a counter, too.
Just open the top when needed. It's worked very well for me so far.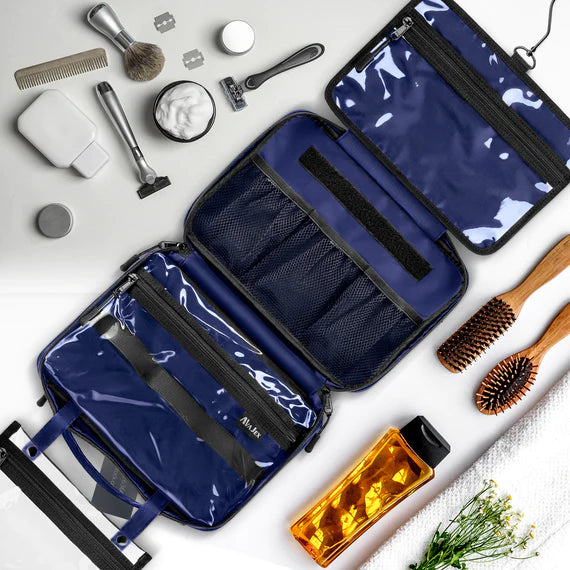 About products
With more than 10 years experience in manufacturing, AvaJex™ is now regarded as one of the leading suppliers of toiletry bags.

To provide items that combine both function and fashion for better life on the go, our inventive design team expanded upon our original creations.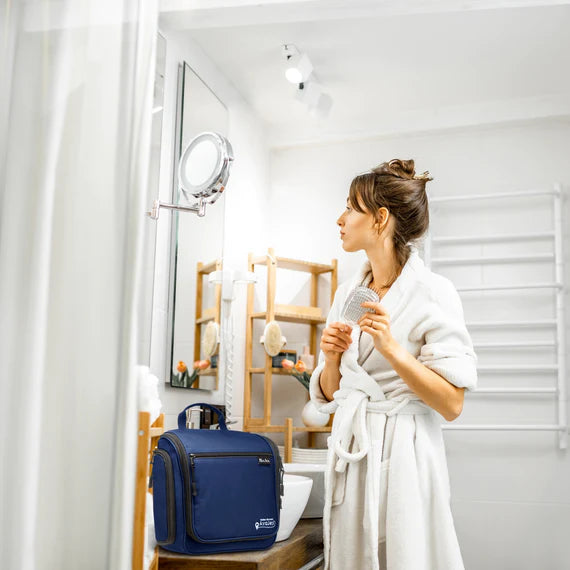 Our mission
"Quality & Integrity" is our first principle.

"Customer & Service" is our first value.

"Innovation & Environment" is our first concern.

Our products combine fashion and function, our staffs care about clients and environments,